Post by Damon Dan Salvatore on Nov 15, 2010 2:30:55 GMT 10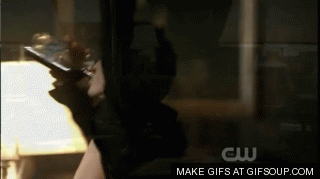 You're The One that I Dream Of With Nothing In Between,The Only One That Makes Me Scream. Give Me To The River, But Don't Leave Me Alone, Be My Girl, Baby Take Me Home! Baby Take Me Home!
- Sam J Clark
Name:
Damon Dan Salvatore
Nickname:
Damon // Dan
Age:
24
Gender:
Male
Why was I chosen to be a protector?
[/center][/size]
Taint:
Compelling -Telling Others What To Do and Remember By Them Looking Into His Eyes.
I Can't keep a secret like this, forever. But how can't I?
[/center][/size]
Home Town:
Pennsylvania USA
Current Town / City:
La Push USA
Job:
n/a
Hobbies:


Tracking Vampires


Hanging Out With Jacob, Sam and William


Training to Fight With William


Swimming


Hunting Down Vampires


Tricking Werewolf Hunters

I' am not human, where am I supposed to go?
[/center][/size]
Eye Colour:
Blue
Hair Colour:
Black
Hair Length:
Shortish - Medium
Coat Colour:
Sandy White
Height:
6'2
Build:
Adverage
Style:
Leather
Appearance:
Standing at 6 foot 2, Damon is the tallest in his home town, with people been usually around 5'11 and with no tan at all. They were white as ghosts, but Damon does have the tinest bit of a tan, though he still sometimes has the colour of vampire skin.
His hair is black and cut shortish, that hangs around his face and eyes. He is fit and fast and loves to run, swim and fight, no matter f its day or night.
As a wolf, Damon's coat is a sandy white, that can appear as an apricot orange in some lights. He is a small wolf, but isn't the smallest in the pack.
His body as more alike a wild wolf's. He is a little thinner and not as muscular as the others in their wolf form are.
Personality:
Damon is one hundred precent a shocker to those who don't know him. At times, he is kind and sweet others, he is sarcastic, hardcore and a bit of a womanizer.
Damon loves to act sexy and his free spirited at all times. He loves to play random and go crazy just at anytime. Often he goes over the top with jokes and plays coy just to stay out of trouble with the others when he has said something wrong at the wrong time.
Damon isn't predictable. He can be a bit of a hothead, but at the same time, he cares. He loves his friends and family and would do anything for them, no matter what it is.
For as long as he can remember, Damon has been a bit of a womanizer and only once has he actually had a serious relationship, but that all ended thanks to a vampire killing her... He hates to think what she went through in her final hours while he was away with the others on patrol; while she was back in his home town.
He knew that he shouldn't have left her, but over and over she told him that she would be okay, until he came home and found out that she wasn't.
Everyday since then, -two years ago- Damon has hated vampires and will do anything to find the vampire that had killed his girlfriend. It hurts him each and everytime to think of her. He misses her and wants to kill the vampire that killed her. He would do anything to get the pleasure of killing it for her!
He wishes that he had stayed with her like he had felt he should or brought her with him on patrol. She knew what he was and she was fine with it, in fact she wished that she too was a werewolf, because she had loved wolves since she could remember.
Loves:


Friends


Family


His Pack


Running


Swimming


Fighting


Tracking


Alexis -dead girlfriend-

Hates: Favourites:
Colour: Blue
Place: The Beach
Friend: William
Pack Brother: Jacob
Music: Pop // Rock
Food: Chicken // Rabbit
Dreams:
Never since Damon lost Alexis to the vampire that killed her, has he been even able to think about finding someone else. He only wants her back, no one else. He would do anything to find the vampire that killed her and kill it, then maybe he would feel more at ease, to know that she would lie in peace.
How am I susposed to see the ones I love now, without showing them what I am?
[/center][/size]
Nature:
Sarcastic // Freespirit
Past:
Damon has gained the whole pack's trust within the ten years he has been apart of the Quileutes. He first joined them when he was just 14 years old, shortly after Renesmee was born. Within the first few months of been in the pack, he got to see the Volturi and the hugest gathering of vampires that any werewolf would see in a life time.
At the age of 16 Damon almost got himself in trouble with a vampire on the pack lands, with going after it lone and having it ambush him with another vampire that was hidden in the high trees. With the two of them almost over powering Damon, it was lucky that Jacob wasn't far off and had smelt the two, saving Damon's butt big time. After that Damon learnt not to go after vampires alone, again.
Just a year after that, he met Alexis and fell deeply in love with her at first sight. From then he loved her like no one could imagine, until she died two years ago.
Damon came home to find her broken and battered, and then seening a vampire, looking down upon her with her blood dripping down the side of its face, with a smile. Damon took after the vampire once it sank in that it was the vampire that killed her, but soon as the vampire realized the pieces of the puzzle Damon had put together, it disappeared before Damon could track him down.
After that day, Damon didn't want to live anymore. Life meant nothing to him, but it wasn't like he could kill himself so easily, so he promised himself and Alexis, that some day he would find the vampire that killed her and kill it for her! He wasn't going to rest until he had that promise locked and finished. It became his mission in life!
Damon did well to keep his secret of the promise of hunting down the vampire that killed his love, and because he has kept it so well hidden, he leads a double life.
No longer does he go on patrol for the amount of hours that he used to, he uses the spare time to hunt down vampires and then sell them if they aren't the one he is looking for. He is good with hunting down vampires and catching them, passing them off to the real hunters that he knows well.
He's careful with who he deals with and how much information he lets them know about himself and who he knows. The last thing he wants is for a real hunter to find out that he's a werewolf and is in a pack. He wouldn't ever betray Jacob and the others. He would rather die for them, than give out their secret.
Family:
[Jenny - Mother] [Joe - Father] [Jazz - 10 years Younger - Little Half- Sister] [Stefan - 2 years Youger - Little Brother]
Life is hard and unfair. But was it ever said that it was supposed to be easy?
[/size][/center]
A b o u t Y o u
[/b][/i][/size]
Name: Sky
Character(s) so far: Jacob Black // Rachel Hoawrds // Kasey James Petrova // William Silver Dun // Damon Dan Salvatore
Twilight Team:
Website:
How Did You Hear About Us: