Post by Jacob Black on Oct 9, 2010 22:57:47 GMT 10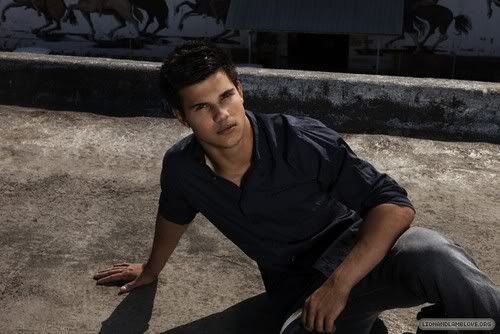 A b o u t M e
[/i][/u]: [/center]
Hey guys! I'm Sky, seventeen and living in Oz!!
I love The Twilight Saga and I'm Team Jacob ALL THE WAY!!
I made this website for all The Twilight Saga Fans out there and I hope you all have great fun here! If you need any help at all, feel free to contact me!
I Don't Bite

About my Character:
[/center]
When I first read Twilight, I was Team Edward, but by the end of the books I loved
no one
but Jacob! I always thought that I would love Jacob more than Edward even at the start, as he was a werewolf and I LOVE wolves since I was three!
It was hard for me to choose a character for this roleplay because I really wanted to play both Jacob and Renesmee, but I could only pick one. So I chose Jacob as he is my number one favourite character in the Saga.
My second character is Rachel Howards. I couldn't wait to make her because I had her in mind from doing my last roleplay, but the site shortly died before I got to finish her.
With Rachel's career came to mind when I started to wonder what a punk like teen in the images I picked of her would do and be like and then only things like singing and acting came to mind and I couldn't get the idea out of my head as her and I are alot a like in that way.
Kasey was an easy character to make. I got the idea of her character from Kathrine of The Vampire Diaries. I loved how evil Kathrine acted and how flirtatious she was. The idea of Kasey playing around with werewolves came to my mind when I seen Mason and Katherine acting like girlfriend and boyfriend -though I am still not sure if she truely loved him- and thought it could be a good twist in Kasey's story and personality.
For my fourth character William, I got the idea of his personality from one of my favourite cartoons Code Lyoko that I found on youtube one day and thought that there was only the five main characters in the series, until I found that there was more than just one series, there was five and William quickly turned into the sixth main character. I fell in love with how he acted -even know he's a little dark- and with how he meant to do good and be good, he couldn't help with how Xana controled him.
Through my character was inspired by Code Lyoko, my character is by far a
lot
different.
So far, William is one of my most favourite characters I've made and I can not wait to see how he will change throughout the story.
About My Websites
[/b][/i]
Not only do I own this site, but I also own 'Taylor Lautner Forever' and 'For Twilight News' and my own blog!
Thanks to both of the sites, I have made heaps of awesome friends that I may have not made / found if the Saga hadn't been made!
For both of the sites I do fan fiction and I love nothing more than to write Twilight fan fic or made my own stories up! If you have you're own fan fic contact me and I just might put it up on one of my sites!
My Favourites
[/b][/i]



Actor: Taylor Lautner


Actress: Nina Debov


Book: Eclipse


Movie: Eclipse


Movie Character: Jacob Black - Twilight Saga


TV Character: Mason Lockwood / Damon Salvatore - The Vampire Diaries


TV Show: The Vampire Diaries


Female Singer: Ke$ha / Lady Gaga / Rihanna


Male Singer: Sam J Clark


Band: The Veronicas


Song: Untouched / This Love - The Veronicas // Tik Tok / Take It Off - Ke$ha // Rube Boy - Rihanna // Teenage Dream / Hot 'n' Cold - Katy Perry


Quote: