Post by Jacob Black on Oct 7, 2010 22:35:41 GMT 10
Why am I like this?
[/center][/size]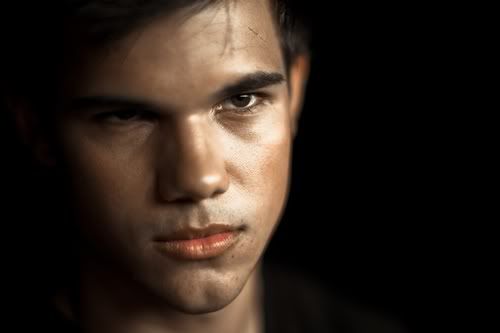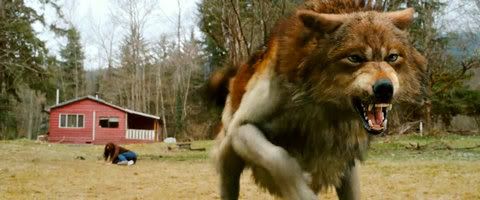 Name:
Jacob Black
Nickname:
Jake
Age:
26
Gender:
Male
Why was I chosen to be a protector?
[/center][/size]
Taint:
Controlling Mussel Movement
I Can't keep a secret like this, forever. But how can't I?
[/center][/size]
Home Town:
La Push
Current Town / City:
La Push
Job:
Fixes Bikes and Cars
Hobbies:



Building Cars / Motorbikes


Hanging out with Renesmee


Swimming

I' am not human, where am I supposed to go?
[/center][/size]
Eye Colour:
Brown
Hair Colour:
Black
Hair Length:
Cropped
Coat Colour:
Russet
Height:
6'7
Build:
Buff
Style:
Biker
Appearance:
Jacob is the tallest of his family and pack. His black hair is cropped short so that his russet red coat as a wolf is also short.
His coat as a wolf is just a little darker than his skin tone as a human. But his coat his softer and smoother than his hair.
His build is quiet impressive with been so muscular and fit even at 16 to now, and with taking up swimming just a few years ago whenever he finds time, has also made him stronger in tone over his body.
His facial features are quiet like a wolf's. His eyes are dark deep chocolate, his lips warm and plump and his nose and ears just right for his face.
On his right side, Jacob has a tribal tattoo that each of the Wolf Pack got when they first changed to werewolves.
Forever, Jacob will be frozen with looks and appearance of a very well advanced sixteen year old as he will live forever - as long as he doesn't get killed in a fight - and he first phrased as a wolf as age sixteen.
Personality:
Jacob is sweet and caring, but try and not get him upset.
He is a werewolf after all!
Jacob tries his best to understand where others are coming from, no matter how hard it is or seems to be, he always tries to see the best in them.
He always worries for the ones he loves and always wants to be there for them no matter what! Jacob loves nothing more than to protect them from what worries or scares them most.
In every way, Jacob is a supportive friend and tries to agree with the decisions that his friends and family make, no matter what they are.
He is respectful and honours his loved ones.
Spite the way that some werewolves act with killing vampires, these days Jacob makes killing them fast and painless.
He doesn't like the idea of Renesmee been half vampire, and he doesn't like talking about other vampires around her in fear of scaring or hurting her feelings of what he
really
thinks about them. He knows that she knows what he really thinks about them, but theres no point in rubbing it in more... and Renesmee can't help what she was born as anyway.
Even though Jacob is mainly sweet and caring, his caring side can sometimes get a little extreme with the well fair of either his family or friends on the line.
Some thoughts with some things can set off Jacob easily, like Bella's real honeymoon with Edward. Even to this day, he hates the idea of it...
When Jacob is upset, he can get aggressive and the words he says can be hurtful, but most of the time he doesn't really mean it and tries to make up for it later on.
Loves:


Renesmee Cullen


Bella Cullen


His family


His Pack


Motorbikes


Cars


Hates: Favourites:
Colour: Black
Bike: Kawaski
Food: Pizza
Person: Renesmee
Music: Pop
Dreams:
Jacob has many, many dreams, but most all to do with Renesmee.
He hoped that one day they will be able to get married, move somewhere far from Forks or La Push and start a family like normal people would. He wishes that they both could forget that they both were supernatural beings.
How am I supposed to see the ones I love now, without showing them what I am?
[/center][/size]
Nature:
Honourable
Past:
Jacob has had a rather rough and hard past. When he was young his mother died in a car crash and then soon after his sister's were old enough to get married and move away, leaving just his father - Billy - and him in the small house of La Push.
When Jacob around around fifteen, he's childhood friend - Bella - moved to Forks to live with her father.
Soon as Jacob seen Bella, he loved her, but then she fell for a guy - Edward Cullen- that didn't seem quiet right to Jacob or his father.
Jacob seen how his father acted around Edward whenever they met, he didn't
really
like Edward, there was just something different about him, that Jake didn't like, but he didn't understand why his own father hated Edward so much.
What had Edward done to them?
As Bella become more distant with Jacob, as she spent most of her time with Edward, Jacob began to miss his one girl best friend and things only got worse for him when his other best friend Embry started to hangout with a rumoured gangster of La Push, Sam Uley.
Soon Edward left Bella, leaving her almost lifeless.
When word of Edward and the rest of the Cullens leaving town, all of La Push celebrated their leaving and again, Jacob didn't understand why they hated the Cullens so much.
After Edward had left Bella, her and Jacob started to be come closer friends.
It worried Jacob deeply with how much Bella missed Edward, but he could see that when she was around him more that she came back to life.
But sadly it didn't last.
Jacob become to feel different and then one night he found answers to why his best friend Embry had started hanging out with Sam, why his own father and tribe hated the Cullens so much and why he had been feeling odd for a few days...
He was a werewolf.
Jacob hated the idea! He just wanted to forget the whole thing, but Sam nor his father would let him.
Thinking that it would be safer for Bella if he stayed away, Jacob cut all contact with Bella, until she confronted him and made him remember how much he did care for her.
Not long after Bella and Jake were friends again and near
more than just
friends, Alice Cullen came back and basically with it, Bella's new love for Jacob went, but still Jacob loved her
more
than
just
a friend.
Soon Bella left for Italy to save the vampire that she loved so much and Jacob basically begged her to stay and then it left him heartbroken when she chose Edward over him after everything they had gone through together over the past few months.
Edward had hurt Bella with leaving her, and Jacob had brought her back to life. He couldn't understand why she had picked the leech!
Finally after a few days, Bella came back but it was with Edward and they were back together, but that wasn't the worst of it for Jacob... Bella told Jacob that she
had
to become a vampire also or get killed by the Volturi.
The thought of it sickened Jacob, but he half understood, though his love for her didn't change.
Jacob slowly adjusted to the life with his brothers in the Wolf Pack, but still he hated it and with how things were between him and Bella, didn't make things any easier.
Trying for months on end by ignoring Bella's very existence, Jacob done his best to try and forget how he felt about Bella, but he couldn't, he just loved her too much.
When the Cullens told Jacob, Quil and Embry that there was a new born vampire army coming to Forks, they waisted no time in agreeing to fight along side the Cullens in the fight that there would be to protect Bella. Jacob also took this time to
try
and change Bella's find about been a vampire. He knew that she both wanted to be a vampire for Edward and needed to be for the Volturi, but if Bella had chosen him, Jacob would be more than willing to put an end to the Volturi to save her.
On the morning of the fight with the new born vampire army. Jacob found out about Bella and Edward soon getting married. He got so angry over it! To think that all his effort was gone to waist, to know that she didn't even know that she also loved him.
No longer did Jacob care for living for Bella. If he got killed in the fight, he would be glad. But that was the last thing that Bella wanted Jacob to do and so he got want he had wanted for so long, a kiss from her, with her own will.
After it, they
both
knew, that they
were
more than friends, but Jacob still knew that she would stay with Edward, no matter what.
Just as everyone thought the fight was over, the last of the new born vampires attacked Leah and Jacob was the only one close enough to save her. Though Jacob had saved Leah, all of his right side was shattered by the attack of the vampire.
The pain of his body trying to heal itself so quick with broken bones, only resulted in more pain once he and Carlisle got back to the house as Carlisle had to re break his bones for them to fully heal... With the pain been so intense, Jacob didn't think that he would be able to heal fully again and if it wasn't for Bella, he
would
have gave up.
That was when, Jacob decided that even when Bella was a vampire, he would
still
fight for her!
Soon after that was Edward and Bella's wedding. Jacob showed that night and danced with Bella, until she told him that she was going to have a 'normal honey moon.' The thought of it made Jacob sick to the core and almost made him lose it in front of everyone.
Soon enough Bella and Edward went on their honeymoon and within a few weeks, they had come back.
It surprised Jacob that they had gone for so little time and then when he heard that they only came back because Bella had some rare disease, Jacob knew better. She wasn't sick, Edward had either changed her, half killed her or had killed her.
Jacob fought back the sadness and fear of the thought of that he may have lost Bella and that he should have done more than he did as he went to The Cullens house. If Edward had done
anything
to hurt her, he would have killed him! Bella meant more than the world to him!
Bashing on the door harshly, one of the Cullens answered the door, but Jacob didn't take any notice upon which. He just wanted to see Bella.
When he found her, he wished that he hadn't come at all. He should have just left Forks and La Push like he had a few weeks ago and never came back!
It was worse than her been half dead, even been dead or even been a vampire in Jacob's eyes, because it wasn't what Edward had done to her, but the
thing
that was inside of her, killing her slowly, but the worst part was, she could give it up and she didn't want to, it was killing her and she wanted to save it, all because Edward was the father!
With Edward's suggestion to Jacob of trying to make Bella give up the baby and having another with Jacob instead, it was something that nearly drove Jacob off the edge. He couldn't think of something evermore sicker!
Going back to the La Push and his pack, telling them what had happen, it seemed to be that everyone was turning against Jacob. Sam also suggested that baby be given up and Bella along with it! And that was when Jacob sided with the Cullens in saving Bella and the little monster that was slowly killing her.
Never leaving her side, even with trying, Jacob, Seth and Leah gave all they could in protecting Bella day and night, night and day until Renesmee was born and Jacob's
true
[/b] love was found and everything for both the Wolf Pack, Jacob and the Cullen's worked out.
Now ten years later, things have really changed for both the Jacob and Rensmee. Jacob's still the alpha of his pack of seventeen in La Push with Sam now as the Beta.
Who knows what will bring the future of Jacob and Renesmee with the gossip of werewolves and vampires walking among humans. But with so many moving to Forks and La Push, they all better watch out for each other once again, or they may not live...
Family:
Billy [Father] Sarah [Mother - Dead] Sisters: Rachel & Rebbecca.
Life is hard and unfair. But was it ever said that it was supposed to be easy?
[/size][/center]
A b o u t Y o u
[/b][/i][/size]
Name: Sky
Character(s) so far: Jacob
Twilight Team: Team Jacob!!
My Profile
Website:
Taylor Lautner Forever
/
For Twilight News]
/
Tay's Babe
<<< My Personal blog