Post by William Silver Dun on Nov 11, 2010 22:47:46 GMT 10
Why am I like this?
[/center][/size]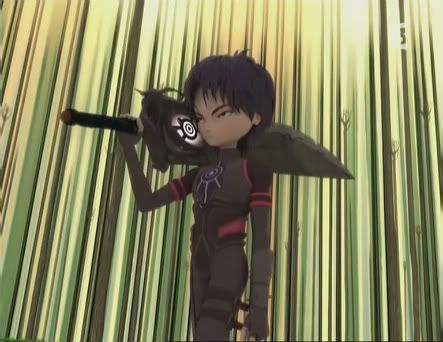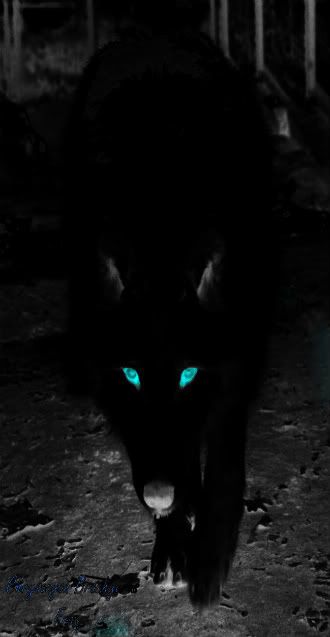 This Isn't A Dream, This Isn't Life, This Is Hell, My Hell and I Can't Control It.
Name:
William Silver Dun
Nickname:
Will
Age:
18
Gender:
Male
Why was I chosen to be a protector?
[/center][/size]
Taint:
Darkness.
William's power of Darkness is a lot different to a Darkness Manipulator. It is stronger, harder to control and can only control dark matter and lightning.
I Can't keep a secret like this, forever. But how can't I?
[/center][/size]
Home Town:
New York USA
Current Town / City:
La Push USA
Job:
Vampire Hunter
Hobbies:


Fighting


Sword Fighting


Hunting Leeches


Protecting His Pack & Who He Calls Family

I' am not human, where am I supposed to go?
[/center][/size]
Eye Colour:
Black
Hair Colour:
Black
Hair Length:
Medium
Coat Colour:
Black
Height:
6'1
Build:
Medium
Style:
Modern
Appearance:
Will is just like the rest of the Quieute's of the pack, the only difference is that his skin is a tad lighter in colour and he isn't born a true Quileute.
William's dark and medium hair is the one thing that stands out from him the most. It is long enough to fall at the sides of his eyes and around his face, in a spikey fashion.
His eyes are dark, midnight black, turning darker when his dark side is showing.
His build is slender and tall, though he is fit and stronger than the other werewolves. His slender build makes him faster when running as a human.
Normally Will only ever wears black and red clothing, keeping to the style of an Japanese modern day fighter, with large boots and tight black and red material that clings to him tightly over his body. A simbol in the middle of his upper chest can be found, though Will does not tell anyone what the symbol stands for, he thinks its a symbol of his own.
As a wolf, Will is quiet a fright. He is black and eyes that are a pierecing blue, that feel like they are following everywhere you go! He is huge for just another member of the pack; some mistack him for a beta or even the Alpha with how he acts at times.
Because William doesn't phrase much at all, he doesn't have the scent of wolf on him like the others. Its like he is human and thats how it appears to vampires also, but if a vampire was ever able to bite William, the vampire would dry quickly as Will's blood is toxic from his dark power, that courses through his blood.
Personality:
William is a boy that is hard to know who he is and what he is like. One minute he is kind, romantic and caring, the next he is deceitful, dark natured and basically on the brink of been evil. Though William doesn't really mean to do these kinds of acts, he feels that he has no control over what he is doing and how he is feeling at the time that he does the bad things, though he had only been like this since he first became a werewolf.
His build as a wolf is nothing alike his human form. He is muscular and buff, though still fit and fast.
With given the gift of darkness, William wonders if it is his own gift that has made him this way, or if it is something else? Either way, he hates the feeling of been controlled to do bad things, and then afterwards when he realizes what he had done, he hates himself.
William is one for been a lover, not a fighter, that's who he always knew himself as before becoming a wolf. He would do anything just to go back to the past and change who he is, if he could. He doesn't believe that he deserved the punishment that he has been given by his dark power, but at the same time, he is glad to have it because it makes him strong.
William was never your typical young boy as a child.
He used to do martial arts with swords and other weapons, though the sword was his favourite, and also matched with his speed and skill well. Always when William was little, he would dream of becoming a Samurai, but he knew in this modern day world that it was not likely to find that dream come true, but he still kept on dreaming to this day.
When William first realized what he was and the powers he had, the first thing that came to his mind was his martial arts and the work he did with the swords, and with that thought came the dark sword to his hand. The sword is made for his dark powers.
It comes and goes as he wishes. When the sword disappears, it turns into a dark shadow and then into nothing until it is recalled upon again.
William is complicated with how his gift works.
When he runs, it is only ever in the speed of a human, though with how human he does run, he leaves a ghostly shadow behind where he had been that only ever lasts for around five seconds. When William is upset or mad, his figure seems to turn to something like a TV with bad reception, with a white or black aura like lightning around him.
No one can touch William without feeling pain themselves. It is William's gift that causes them to feel the pain.
He travels easily along the ground with turning into a midnight black shadow that runs as fast as sound. He is fast in his shadow form, though he never uses it much, only to track whom he wishes without them knowing.
William is stronger and faster than the other werewolves, but Will doesn't show his strength often. He saves it up until he needs it most.
Not often William will shift into his wolf form, he rathers the strength and speed of his 'innocent' looking human form.
The darkness William can control so easily, he can put into powerful balls of dark attacks, he can also make objects that are similar to real life things out of his power: shackles and ropes; but these objects are different, they can't be cut / burnt / ripped / or destroyed without William's okay.
Apart from his dark side, William is kind and loves nothing more than to be a caring and kind friend or a romantic boyfriend. Though he doesn't think of himself as rebellious, he does like to rebel against some things like his dark gift and school. He knows what is right and what is wrong, but he isn't able to tell when his dark side takes over, which is usually when he's been ticked off. It isn't any secret, William is a hothead most of the time, and takes what people say about him and the ones he cares about to heart. Will is self-conscious about himself and has low self-stream, until his power takes over… then he is full of confidents.
William either accepts his wolf side of life, nor does he believe in what he is, though he does find it rather helpful to live out the dreams he wants. With the hatred he finds in vampires, he loves to take them down and get the cash reward from the leech that he took out. Will doesn't think of himself as a vampire hunter, more of a saviour to his pack and to the humans around him and his town.
Because of his dark power and side, William tends to take sides between his life form of werewolves and hatred of vampires. It is like one part of him wants to be with leeches and the other part wants to be in a pack, though its only his dark side that makes him confused to which side he wants to be on. At times, William looks like he has joined the side of the vampires, but is really only playing around with them until the right time to cash them in.
Though William has been with the Quileute Pack for a couple of years, he hasn't really taken to the real werewolf pack life. He stands on guard like the others, but more on his own terms, times, and in his human form. Though he doesn't mind the life in a pack, no one better mention how different he is to other werewolves, or they might just get a taste of William's power. His name is tamed, compared to the boy's life and nature... because that is who William is and if no one likes him how he is, they can lump it!
Loves:


Music


Fighting


His Power


His Sword


The Quileute Pack


Taking Down Leeches

Hates:



Leeches


His So Called Family


What He Is

Favourites:


Colour: Black / Red


Music: Rock

Dreams:
Apart from as a boy William always dreamt of been a Samuri and still does to this day, but now he has another dream. To end all bad vampires, though those two dreams are only products of his good side, his bad dreams of gaining more and more power each and everyday!
How am I susposed to see the ones I love now, without showing them what I am?
[/center][/size]
Nature:
Dark / Kind
Past:
It was hard for William as a kid. His father died before he was born and was rumours to be a spy and not of the good kind, there were also other rumours that his father was a killer and those rumours sounded more likely than a spy to his own father's family...
He lived in New York, and he never fitted in at school, hating to have to go because he didn't fit in, so he turned to martial arts at just age five. By ten years old William had mastered two kinds of martial arts, both dealing heavily with weapons, like swords. He enjoyed using the swords most as they fitted his speed and skills well in combat.
Never when William was growing up did he really get a long with his mother, but never did he think that she would run out on him when he was just fifteen, because she had enough of her life.
Because of his mother disappearing, William started not to care what happen to him, until a year later when he was visiting La Push res for work and felt pain course through his body sharply like he was on fire for hours and then, he found out what he really was...
A Werewolf.
He learnt quickly how to control his shifts with the help of another wolf by the name of Jacob and soon he joined the pack that Jacob lead.
The Quieutes.
It seemed to be that his new Alpha understood well William's gift and also knew well what he was like and didn't protest about how William felt about himself and his involvment towards the pack and himself as a wolf.
It tended to be that Jacob didn't care if William took patrol as a wolf or as a human, as long as he was safe and could protect the others at the same time.
When William first asked Jacob why they had become werewolves and what was the reason that there such thing as their life form, Jacob told Will about vampires and instantly, Will hated them. His thoughts wondered to his father that he had never met and wondered if he had been a vampire, a lot of the rumours about him suited what a vampire was...
Within the few months of William's change, he moved to La Push to stay and be with what he consittered his real family that actually did care for him. And soon after his move, William started hunting vampires, killing them or half killing them and cashing in on his hard work, though he kept his hunting vampire life a secret life, as he didn't know what they would think of him if they knew.
With the few times William has spent with the others and Jacob since turning, neither side knew each other too well, which made things easier for William to carry on with his own life, but he knew that he had the trust of Jacob at least.
Family:
[Mother - Sally]
Relationship Statu
s: 'Don't Ask Me! She Took Off! Enough said...' ]
[Father - Jadion]
Relationship Status
: 'Never Knew Him and From What I Have Gathered, I am Glad That I Didn't!']
Life is hard and unfair. But was it ever said that it was supposed to be easy?
[/size][/center]
A b o u t Y o u
[/b][/i][/size]
Name: Sky
Character(s) so far: Jacob Black / Kasey James Petrova / Rachel Howards / William Silver Dun
Twilight Team: Jacob!
Website: See Jacob's Bio to see the websites
How Did You Hear About Us: I am the admin [/size]