selene
Nov 16, 2010 2:11:06 GMT 10
Post by Selene on Nov 16, 2010 2:11:06 GMT 10
no mortal can look in those eyes without having his resolve shattered with one touch of those cold soft lips she will steal your soul forever and you WILL beg her for more
I didn't choose to be this way, I was chosen to be like this, but I can choose what else I am.
[/center] [/size]
Name:
selene
Nickname:
feathers
Changed Date:
1470.
Age When Changed:
18
Gender:
female
Species:
vampire
Taint:
she is a charmer she uses her voluptuous hips and curves
Did I ask to be this life form? No. Did I ask to act this way? Yes. Only I can change who and how I act.
[/size] [/center]
Home Town:
Transylvania
Current Town / City:
Seattle
Hobbies:
playing guitar
eating men
and playing with her crow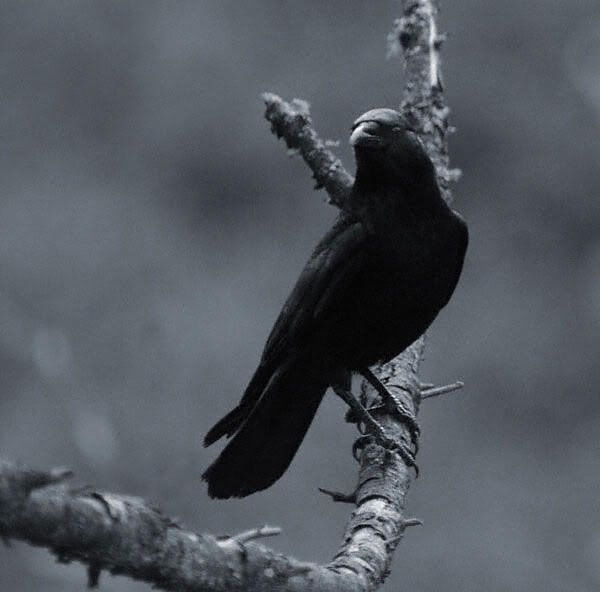 Your only a monster, if you choose to be....
[/center][/size]
Eye Colour:
blue
Hair Colour:
jet black
Hair Length:
shoulder length
Height:
5'5
Build:
slight
Appearance:
selene is a short vampire but what she lacks in height she makes up for in attitude. she has raven black hair pulled into a bun with red flashes throughout with black feathers pined at the top. her make up is tribal and is on her left eye she has a pierced nose and earrings. her eyes are the strangest part of her where as most vampires have gold, brown or red Selenes are shockingly pale blue.she has curves most women can only dream of and uses them well.she still dresses the way she did when she lived in transylvania in a black corset dress
Personality:
selene is one of the last true vampires and knows this. she is very seductive with the way she moves and talks . she is a very quite vampire and only ventures out to feed even then its only at night
Loves:
her hips
her curves
her guitar
her coffin
Hates:
sunlight
garlic
holy water
stakes
animal blood
Favourites:
her crow
mens blood
her coffin
night
Dreams:
selene dreams of one day returning to transylvaina to track down her lost family.she dreams of one day finding the right male to turn into a vampire so she can call him a mate.
I'm not going to be like the others...
[/center][/size]
Nature:
seductive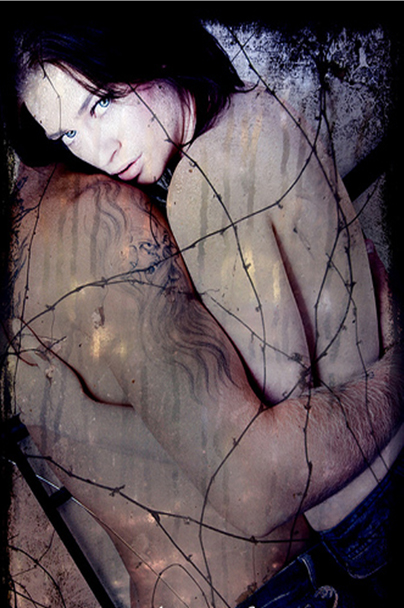 Past:
selene was born in transylvania to a very poor family she was an only child.one day a rich man offered to buy selene for money her parants who where desperate for the money agreed and sold her to the man. the man took her to his castle in Romania. he showed her the castle it was massive he had a huge aviary full of birds.at the age of 13 the master started to notice her more often coming to her room 2 or 3 times a night he took her innocence. as well as her master he had a friend who visited often his name was vlad Dracula selene was fond of him and he of her one day after her 18th birthday her master raped her and left her to die in his aviary she was pecked half to death by the crows and eagles in there. dracula took pity on the child and saved her life changing her to the most "beautiful creature"he had ever seen and she was. her hair no longer straggly and greasy turned to a beautiful glossy black her emerald green eyes turned a shocking pale blue. she ran away with dracula only to return to romania to avenge her death she killed her master and his prized bird collection stealing the feathers and wearing them as trophies however she took pity on one of the smaller birds and adopted him as her pet and named it craven . when she returned to dracula she left to go to her own way she moved to seattle in the dead of night now she lives in a small mansion on the very border closest to forks
Family:
n/a was to young to remember them
I' am going to change how people look to us. We aren't going to be the same as past stories, while ever I 'am around...
[/center] [/size]
A b o u t Y o u
[/b][/i][/size]
Name:kathrine
Character(s) so far: talsa uley, sam uley and ambrose erebus
Twilight Team:wolf
Website:
How Did You Hear About Us:
Read more:
twilightluvafterdawn.proboards.com/index.cgi?board=characterapptemplates&action=display&thread=9#ixzz15LsrTasI